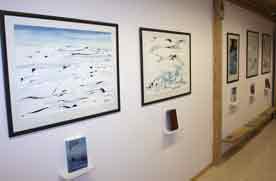 "Between the Lines"
An Exhibition inspired by Svalbard literature in tribute to the International year of Literature
Art Pause, Longyearbyen November 2010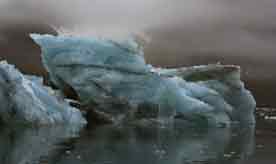 A photographic jurney around Svalbard
September 2010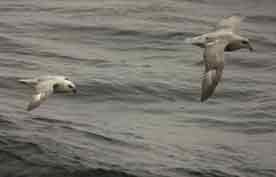 A late summer expedition along the west coast of Spitsbergen with marine geologists from The Norwegian Polar Institute
August 2010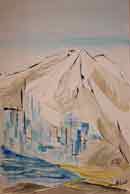 Participated in a Svalbard Exhibition

at Galleri Oro in Elverum, Oslo
Februar - Marts 2010

"Dear child has many Faces"
Photos and paintings trying to catch the expresions of the Hiortfjeld mountain and the life around it.
Art Pause Longyearbyen November 2009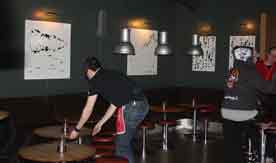 Decoration at Barentz pub
Radisonblu Hotell, Longyerbyen
September 2009
Exhibition at Galleri Svalbard Marts 2009
With Jytte Kløve og Aino Grib
"Saxifraga and Broad Plains" is an exhibition in light, colour and shape with nature as its core. JEweller Jytte Kløve shows jewellery inspired by the flora of Svalbard and the Midnight sun. Aino Grib catches the mountians, ice and the broad plains on paper. In Metal and Chinese ink they create a landscape in the room, the instalation invites us into the core of the arctic nature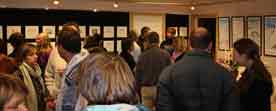 "10 x 10"
Exhibition during the Art Pause in Longyearbyen
November 2008
Skriduklaustur, East-Iceland
In October I am going to Skriduklaustur on eastern Iceland where I am going to work for 3 weeks.
Travel and stay is covered by a grant from Vesterålen Cultural committee.
See pictures from my stay in Iceland here
From September 2008 till April 2009 I participated in the travelling exhibition "Cold Coasts - Warm Currents" together with the other artists from the Vesterålen - East Iceland exchange programme.
The exhibition was shown both in Vesteråle and on Iceland
"Pictures from Svalbard"

Exhibition in Birkerød Old Parsonage

January 6th - February 11th 2007
Exhibition at cafe "Fruerne" in Longyearbyen

"Longyearbyen Here and Now"
Posters

For the 100th jubilee of longyearbyen I have made four posters with Longyearbyen motives.
"Et kik mod nord"
Exhibition at G in Tromsø
February - Marts 2006
Decoration at SAS Radisson

January 2006 I did 70 watercolors for the SAS Radisson in Longyearbyen. They hang in the hotel rooms
New double cards

A new series of double cards, which is sold separately or in
gift boxes with four cards.
Rødgården - Melbu

Exhibition in Melbu in Vesterålen during the summer Melbu festival July 2005
Exhibition at Gallery Svalbard

Summer exhibition in Longyearbyen 2005